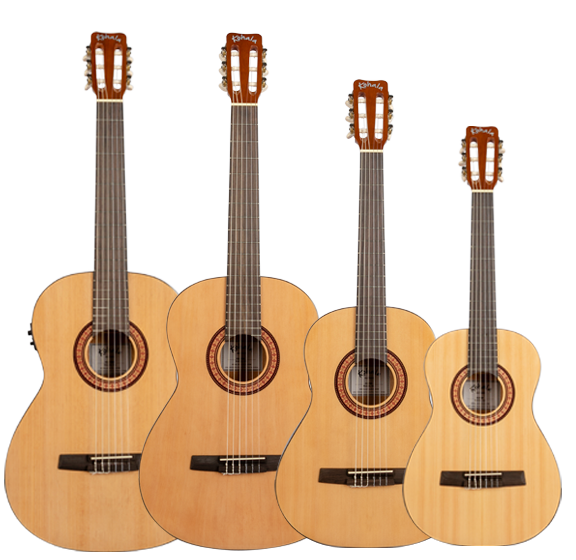 Introducing the new Kohala Student Nylon String Guitars for a mellow tone and it's easy on the fingertips.
Available in 1/2, 3/4, and Full-Size.
This product not available in the USA
The right size.
At the right time.
1/2 and 3/4 Sizes for younger students.
Nylon Strings for a mellow tone.
Acoustic & Acoustic/Electric models available.
This product is not available in the USA