Kohala Tiki ukuleles are available in a variety of colors.
Each Tiki uku features a Tiki style engraved bridge
and metal geared tuners for tuning accuracy.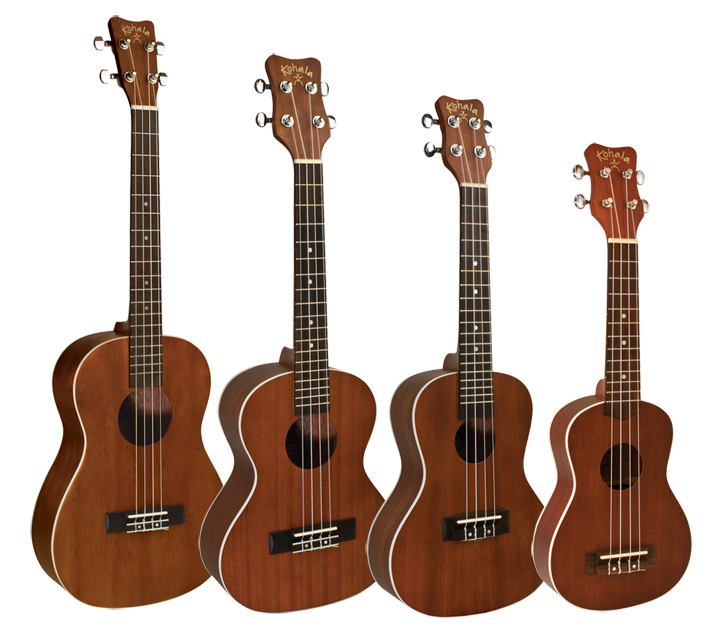 The Kohala Akamai series ukuleles have a traditional look and tone made from rich Mahogany. The playability is enhanced with
rugged and accurate chrome geared tuners.

The Kohala Kine'o series ukuleles are a perfect first ukulele. They are made from durable Linden wood and topped off with geared tuners for accurate tuning and durability.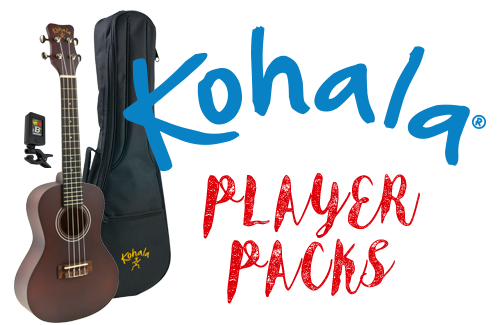 Kohala Player Packs are offered in all 4 ukulele sizes: soprano, concert, tenor and baritone. The Player Packs are perfect for any age to get started on ukulele. Each pack comes complete with a satin finish ukulele with durable chrome open back tuning machines, a 5mm padded gig bag, and a convenient clip on tuner and a limited lifetime warranty.