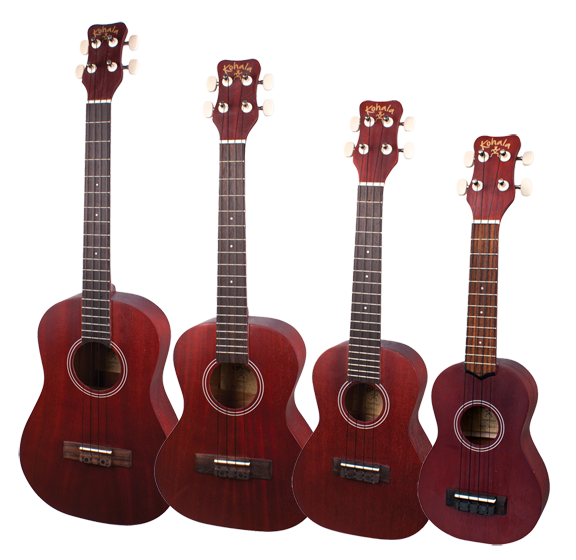 Just starting out? The Kohala Kine'O series ukuleles are the perfect way to start your musical journey!
Clear and crisp tone.
The Kohala Kine'o series ukuleles are a perfect first ukulele and easy to take along on quick trips and outdoor activities. The soprano, concert, tenor and baritone are made from durable Linden wood and topped off with geared tuners for accurate tuning and durability.
Your Musical Journey Starts Here.