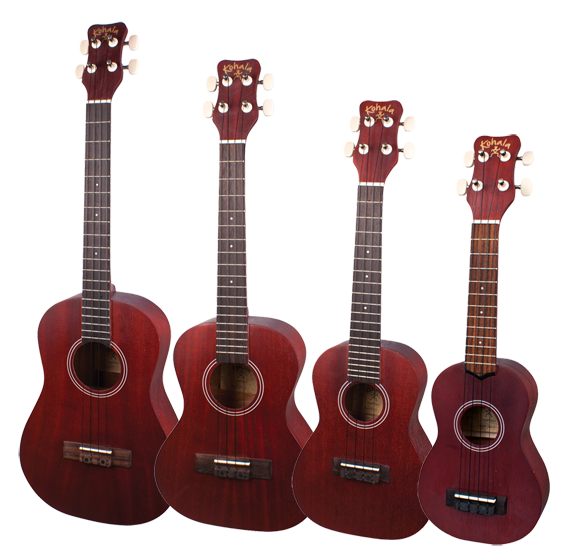 Our Kine'O Series are the most reliably jam-grinding machine on this holo'oko'a planet!
Shop Now
Clear and crisp tone.
Handcrafted with Eastern Mahogany wood to deliver a clear and crisp tone regardless of your playing style. Every Akamai Series ukulele features chrome geared tuners, Rosewood fingerboard, and handmade nylgut strings.